PsycInsight voted as one of the 5 Best Psychologists in Christchurch by TopReviews
https://www.topreviews.co.nz/best-psychologists-christchurch/
5 Centres for the Best Psychologists in Christchurch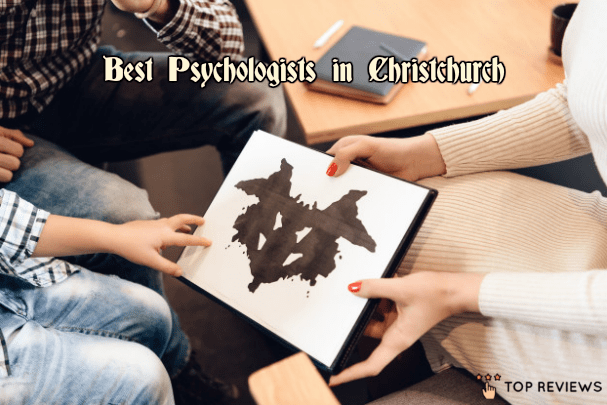 By Anders Wilson
At one point or another, we get overwhelmed with stress and anxiety. If you are unable to make amends with those feelings, we have rounded up the best psychologists in Christchurch for you.
A clinical psychologist can not only talk you out of them, but gives you a chance to learn and apply new skills. You carry this ability as you go through life to make the most of it.
If you are trying to clear away the old mental patterns of thinking or working out your relationship with your spouse, they are a great help — and even to guide the children as they develop and grow up.
That said, here are the best psychologists in Christchurch who will help you find your balance and live your best life possible.
__________________________________________________________________
Here is the section on PsycInsight ……..
 PsycInsight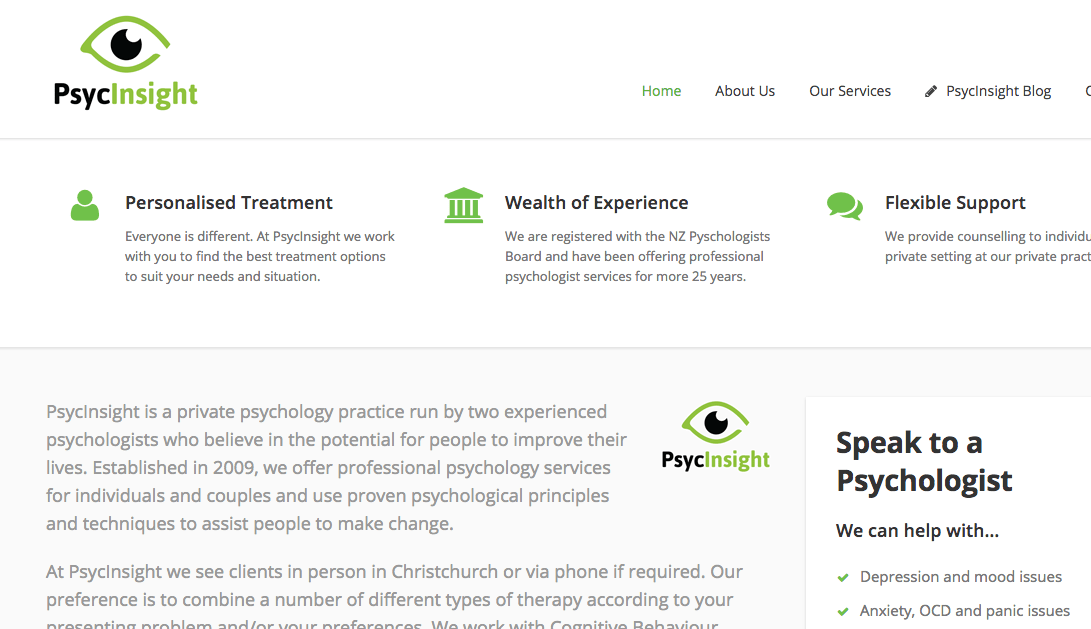 | | |
| --- | --- |
| Best for | Personalised Therapy |
| Services | Depression, Anxiety, OCD, Stress, Eating Disorders, Chronic Pain or Medical Condition, Gender, Goal Setting |
| Address | Unit 1, 110 Mandeville Street, Riccarton, Christchurch 8011, New Zealand |
| Contact no | +64 (0) 27 509 1799 |
| Website | https://www.psycinsight.co.nz/ |
If you have a busy schedule and can't commit to your sessions, you can try PsycInsight. It's your choice whether you visit their office or have your session by phone instead.
PsycInsight is lead by Andrea Mulligan and Mike McKinney. It was formed in 2011 and caters to people with depression, anxiety, trauma, body image issues, work-related stress, etc.
Your problem will be identified and assessed. After some coaching and support, you will be able to apply what you've learned to your anxiety or stress before the next session.
Furthermore, they contract their services through ACC for company employees or businesses. It is beneficial to the company concerned too, as doing so can motivate the team and increase their productivity.
Highlights
Personalised treatment
Psychologists with 25 years plus
Broad range of services
And that's it for the best psychologists in Christchurch. If you are struggling with a mental health condition or if your kid is exposed to a toxic environment, book an appointment with these as soon as possible.